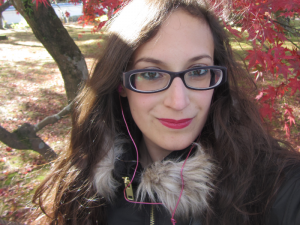 Alessandra Barotto is currently a post-doc fellow inside the LEADhoC project.
She took her PhD in 2017at the Universities of Pavia and Bergamo (in a joint PhD program). Her dissertation was on Exemplification and categorization: the case of Japanese (Main supervisor: Prof. Caterina Mauri).
She is working on the cognitive and pragmatic functions of exemplification, based on a corpus analysis of spoken Japanese. She is also active in the analysis of exemplification and list constructions in Modern Italian.
Within the project, she is the author of the database on Japanese Exemplifying Constructions.
Mail.